News Release
Harima Develops Scratch-protection Transfer Release Film
Feb. 15, 2021

 Harima has developed a new scratch-protection film, to be mainly used in the manufacturing process of semiconductors.
 When silicone resins are used as a sealant for semiconductor packages during compression molding, the package surface may get damaged. Harima's newly-developed transfer release film adheres to the sealing resins when the product is applied heat and pressure, while at the same time separating from the base film of the product, which provides efficient protection of the package surface. Moreover, the film can be used without making any changes to the compression mold machines or production processes.
 
 Compression molding has gained popularity given its high performance, reduced amount of sealing resins required and high applicability to thin semiconductor packages. Harima is excited about this latest addition to its product portfolio and is looking forward to its wide use in the industry.
1. Structure of the newly developed film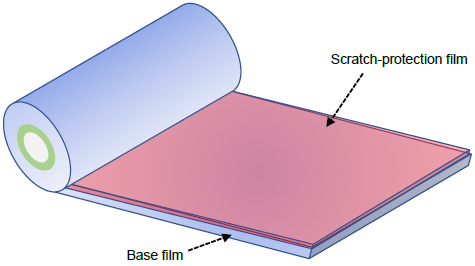 2. Compression molding (cross sectional view)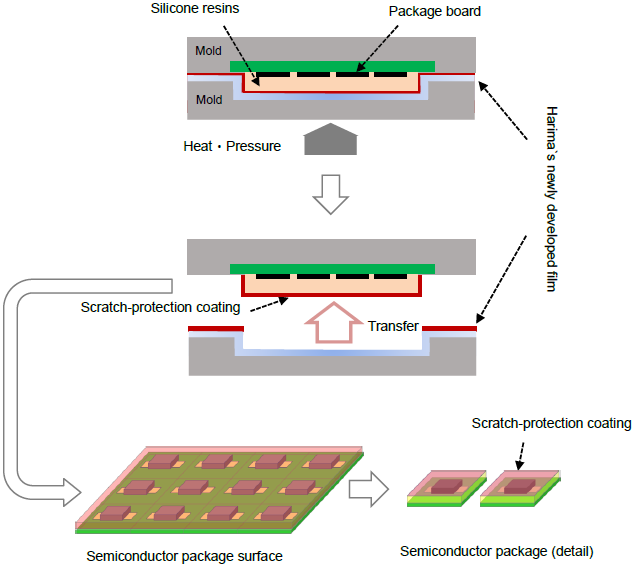 Contact
Public Relations, Harima Chemicals Group, Inc
URL:https://www.harima.co.jp/en/inquiry.php/