Topics
Exhibit at the 10th CAR-ELE JAPAN 2018 
Dec. 22, 2017
We will exhibit at the 10th CAR-ELE JAPAN 2018 which will be held simultaneously with Nepcon Japan 2018.



Visit the official site below for details.

Date : Jan. 17 - 19, 2018
Time : 10:00-18:00 (Last day until 17:00)
Venue : Tokyo Big Sight
Booth : Harima Chemicals, Inc. Booth
Booth No.:E38-28
Exhibit contents:New products of solder paste for automotive, conductive paste, flux for BGA, and etc.
◇Highly-durable Lead-free solder paste and cored solder
 High joint reliability lead-free solder paste, having excellent joint strength.
◇Lead-free solder paste for 0201 size capacitor and resisitor
 High printability lead-free solder for very small aperature.
◇Silver sinter paste for power semiconductor joining
 High thermal conductive silver paste which is also available for joining of copper and nickel.
◇Copper paste for the electronic parts electrode
 Realizing reduction in cost in a substitute of the silver paste for the electrode.
◇Water Soluble Flux for BGA
 Excellent washability and suppress generation of voids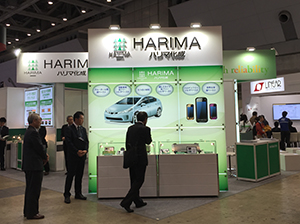 8th AUTOMOTIVE WORLD 2015(Jan. 2015)