Topics
President Hasegawa explained about Harima to Princess Mako during her official visit to Brazil
July 31, 2018
Harima do Brasil Indústria Química Ltda. participated in the "EXPO IMIN 110", an event held in Maringá, Brazil, to celebrate the 110th anniversary of the first arrival of Japanese immigrants.
Princess Mako of Akishino, the eldest daughter of Prince Fumihito and Princess Kiko, visited the exhibition site in the afternoon of Friday, July 20, local time (in the morning of July 21, Japan standard time) during her official visit to Brazil.
At Harima's booth, President Hasegawa explained about our pine resin business which has taken in Brazil, now the number one rosin exporting country in the world.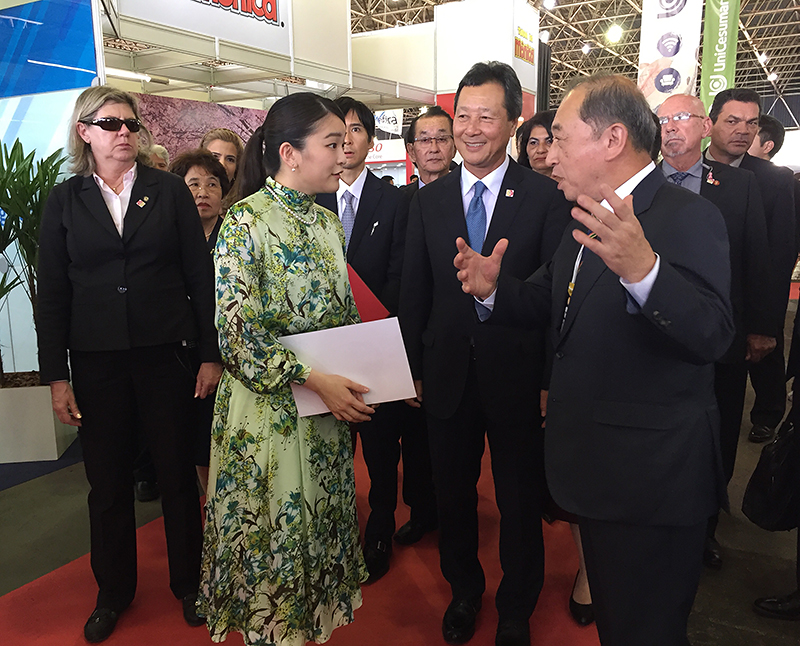 President Hasegawa explaining to Princess Mako