Topics
Harima to participate at Chemical Material Japan 2019
Aug. 27, 2019
Harima Chemicals, Inc. is glad to announce its participation at Chemical Material Japan 2019,
the country's largest chemical industry exhibition, to be held at PACIFICO Yokohama, September 18-19, 2019.
This year Harima Chemicals will exhibit a wide variety of items from its core business domains; we are looking forward to meeting you there.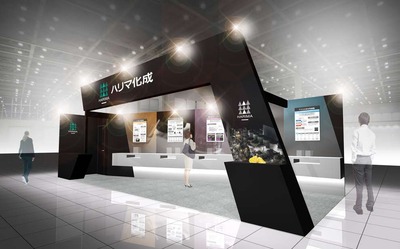 Harima exhibits
- Silver NANOPASTE® for metal film formation
- Water-soluble acrylamide copolymer
- Water-based acrylic resins
- Self-repairing and stain-proofing coating agents
- Water-based one-pack crosslinking acrylic emulsion
- Pine chemicals/ Rosin
Harima booth location
Booth B-16, Exhibition Hall D
Please find other details below:
Venue Location
PACIFICO Yokohama、Exhibition Halls C and D
1-1-1 Minato Mirai, Nishi-ku, Yokohama, Japan

Hours
9:00-17:00
Admission
Admission is free for pre-registered visitors.
Other
For other details, please refer to the link below:


https://www.chemmate.jp/en

Harima contact
Carmen Nakamura
Public Relations, Harima Chemicals Group, Inc.
Phone: 06-6201-2477
Email: pr@harima.co.jp