Topics
Exhibit at the 20th SMTA International 2019
Aug. 28, 2019
Harimatec Inc. (US Subsidiary) will exhibit at the 20th annual SMTA International Exhibition, dedicated to advancing the electronics manufacturing and assembly industry. Taking place September 24-25,2019 at the Donald E. Stephens Convention Center in Rosemont, Illinois.
Visit the official site below for details.


https://www.smta.org/smtai/
Exhibition Hours

Tuesday, September 24 : 10:00 - 17:00
Wednesday, September 25 : 09:00 - 16:00
Donald Stephens Convention Center (Rosemont, IL)
Booth : Harimatec Inc. Booth No.:#836
Exhibit contents:New products of solder paste for automotive and etc.
◇Highly-durable Lead-free solder paste
 High joint reliability lead-free solder paste, having excellent joint strength.
◇Lead-free solder paste for 0201 size capacitor and resistor
 High printability lead-free solder for very small aperture.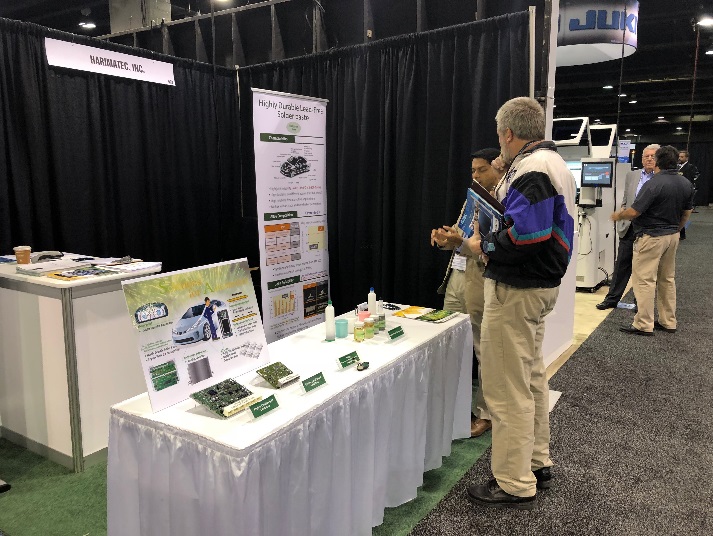 19th SMTA International 2018(Oct. 2018)